Spruce Grove Lawyers \ About Us
Core level values
and amazing team
Welcome to Main Street Law, your law office for all of your legal needs operating in Spruce Grove and Drayton Valley. Our experienced and compassionate lawyers are here to help you with your legal matters, including wills and estates, divorce, estate planning, personal injury claims, business law, litigation, fatality claims, real estate law, corporate law, commercial transactions, and estate litigation.
OUR CORE VALUES:
Community – Our lawyers and staff work in several communities, both geographical and social, and engage fully with community members both professionally and personally.
Excellence – Our entire Team works hard every day, in order to provide the best possible service delivery and outcomes for our clients.
Efficiency – We believe in being as efficient as possible, to get to the heart of your concerns, utilizing technology for more timely and effective legal services;
Respect – We endevour to be respectful in our conduct to not only our clients, but also to our suppliers, opposing parties, and to members of the communities we service;
Collaboration – When you retain Main Street Law, we work collaboratively with you, third parties, and our entire team of professionals to obtain positive results.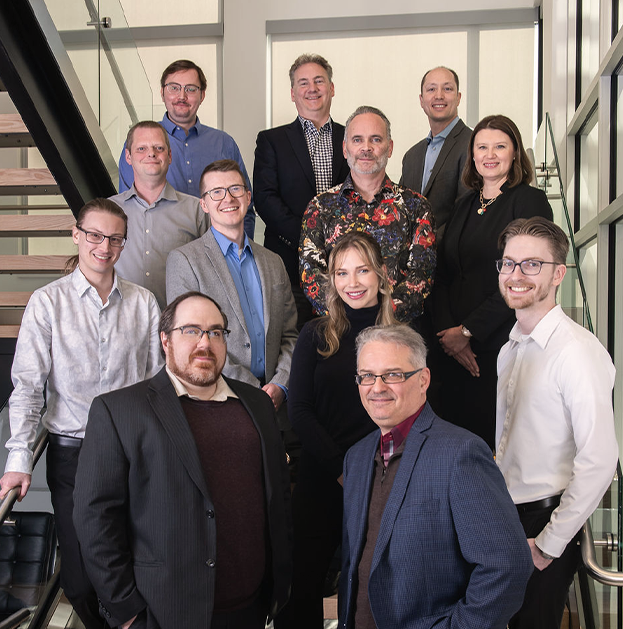 At Main Street Law, our lawyers have years of experience in providing legal services to families, individuals, and business owners.
We are committed to building strong relationships with our clients, and providing the best legal advice and representation available. Our Spruce Grove Lawyers, Drayton Valley Lawyers and Edmonton lawyers provide personalized and affordable legal services to meet the specific needs of each of our clients.
Services at Main Street Law
What Our Customers
Say About Us
My experience with Patrick & Hannah was far beyond my expectations. It was with total professionalism, expertise in area of employment law, knowledge, patience, responsiveness, compassion & obvious passion for their jobs. Patrick showed perseverance and dedication to my case, never giving the feeling of being an inconvenience whatsoever. I would highly recommend the services of Patrick Hopf & Hannah Drover, at Main Street Law, you will be treated with outstanding 5 star service, respect and competency. Truly, look no further for a law firm! Thank you sincerely!
Thank you for setting everything up and making the process very easy. Everything went as planned.
Over almost 40 years I have used several different lawyers for both business and personal matters. Some were good, some were not.? The only lawyers I have had complete trust and confidence in are the ones I have today from Main Street Law LLP. They not only know their craft but are also driven by the desire to do it right.
To Kendal and Dana, You are an AMAZING Lawyer & Team! I can't THANK YOU enough for making the process for my settlement seem flawless & easy and for being so easy to work with. You did an AWESOME job!
Call Our Receptionist
For an Appointment